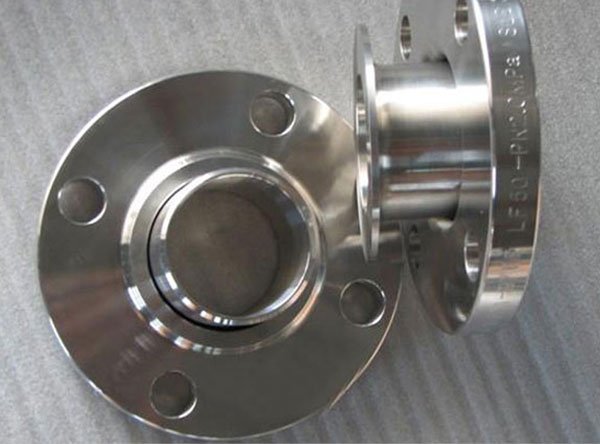 Get Quote's
We manufacturer, supplier and exporter of Monel K500 (werkstoff nr. 2.4375) Forged Flanges, Plate Flanges, Big Diameter Flanges as per customers drawing or specification.
We are one of the leading Manufacturers, Supplier and Exporters of Priemium quality Monel Flanges in Mumbai, India. These products are manufactured with the latest technologies using high grade raw materials. We are manufacturer in national & international standards. These are widely used in various application industry. We also offer a wide range of monel 400 / K500 Flanges are available in various size, specification & thickness as per the clients requirements.We offers the complete range of Monel Flanges including Slip on, socket weld, blind, lapped, screwed, weld neck, reducing etc.
Monel K500 is a Nickel-Copper alloy that is precipitation hardenable, due to the additions of Aluminium and Titanium. It combines the corrosion resistance of Monel K-500 but gives the added advantage of extra strength and hardness (as a result of its age hardening ability)
Product Features:
Corrosion resistant
Accurate dimensions
Can sustain high pressure & temperature load
Rust proof finish
Smooth transition from flange thickness to pipe
Ensure excellent stress distribution
Specification:
| | |
| --- | --- |
| Dimension Std. | ANSI B16.5, ANSI B16.47 Series A & B, MSS SP44, ASA, API-605, AWWA, Custom Drawings |
| Standards | ASTM, ASME Flanges, ANSI Flanges, DIN Flanges, EN Flanges, BS Flanges etc. |
| Specification | ASTM B 564 / ASME SB 564 |
| Size | ½" NB – 48″ NB |
| Class | 150#, 300#, 600#, 900#, 1500#, 2500# , etc |
| Pressure | DIN PN6, PN10, PN16, PN25, PN40, PN64, PN100, PN160 , etc |
| Werkstoff Nr | 1.4876/4958/59/2.4858 |
Material & Grade :
Monel :
Grade: Monel 400, Monel K500, Monel R-405

Chemical Composition :
Element
Min
Max
Carbon
–
0.25
Nickel + Cobalt
63.0 min
Titanium
0.35
0.85
Copper
27.0
33.0
Iron
–
2.00
Silicon
–
0.50
Manganese
–
1.50
Sulfur
–
0.01
Titanium
0.35
0.85
Aluminum
2.30
3.15
Mechanical Properties :
Property
Metric
Imperial
Density
8.44 g/cm3
0.305lb/in3
Melting point
1350°C
2460°F
Co-Efficient of Expansion
13.7µm/m.°C
(20-100°C)
7.6×10-6 in/in.°F
(70-212°F)

Modulus of rigidity

66 kN/mm2
9573 ksi
Modulus of elasticity
179 kN/mm2
25962 ksi
Flange Types
| | | |
| --- | --- | --- |
| Threaded Flanges | | Threaded Flanges are also known as screwed flange, and it is having a thread inside the flange bore which fits on the pipe with matching male thread on the pipe. |
| Socket-Weld Flanges | | Socket-Weld Flanges has a female socket in which pipe is fitted. Fillet welding is done from outside on the pipe. |
| Slip-On Flanges | | Slip-On flange has a hole with matching outside diameter of pipe from which pipe can pass. The flange is placed on pipe and fillet welded from both inside and outside. |
| Lap Joint Flanges | | Lap flange is having two components, a stub end, and a loose backing flange. Stub end is butt welded to the pipe and Backing flange freely move over the pipe. |
| Weld Neck Flanges | | Weld neck flange are most widely used flanged in process piping. It gives the highest level of joint integrity due to Butt-welded with a pipe. |
| Blind Flanges | | The blind flange is a blank disc with bolt hole. These types of flanges are used with another type of flange to isolate the piping system |
| Screwed Flange | | 3Screwed Flange is used to connect other components in non-critical applications, low-pressure in which no welding is required. |
| Reducing Flange | | A reducing flange consists of a flange with one specific diameter having different bore and smaller diameter. It s used to change the diameters in piping system. |
| Forged Flange | | They are designed by using corrosion free substance and using an advanced technology. Our team of experts identify each and every product to ensure the best quality and flawless of these products available at suitable rates |
| Orifice Flange | | Orifice Flange helps to measure the flow of liquids and gases using orifice meters located on the outside diameter of the flanges. The main purpose of the orifice flange identifies the flow rate of either liquid or gas in the pipeline system. |
| Spectacle Flange | | A spectacle flange is a specialty flange made of two metal discs attached in the middle by a small section of steel. Spectable flanges get their name because they look like a pair of reading glasses, or spectacles. |
Other grades also available :
Stainless Steel :
Grade: 304, 304L, 304H, 309, 309S, 316, 316L, 316H, 310, 310S, 317, 317L, 321, 347, 904L
Carbon Steel :
Grade: WPB , WPBW, WPHY 42, WPHY 46, WPHY 52, WPH 60, WPHY 65 & WPHY 70
Alloy Steel:
Grade : WP 1, WP 5, WP 9, WP 11, WP 12, WP 22, WP 91
Inconel :
Grade: Inconel 600, Inconel 601, Inconel 625
Incoloy :
Grade: Incoloy 800, Incoloy 800H, INCOLOY 800HT
Hastalloy :
Grade: Hastalloy B2, Hastalloy B3, Hastalloy C22, Hastalloy C276, Hastalloy X
Nickel :
Grade: Nickel 200, Nickel 201
Titanium :
Grade: Gr1, Gr2, Gr3, Gr5, Gr7, Gr11
Duplex Steel:
Grade: UNS F44, F45, F51, F53, F55, F60, F61

Product Usage & Application :
Useful in Paper & Pulp Companies
Useful in High Pressure Applications
Useful in Oil and Gas Industry
Useful in Chemical Refinery
Useful in Pipeline
Useful in High Temperature Application
Useful in Water Pipe Line
Useful in Nuclear Power Plants
Useful in Food Processing and Dairy Industries
Useful in Boiler & Heat Exchangers
Why Choose Us :
You can get the perfect material according to your requirement at the least possible price.
We also offer Reworks, FOB, CFR, CIF, and door to door delivery prices. We suggest you to do deal for shipping which will be quite economical.
The materials we provide are completely verifiable, right from raw material test certificate to the final dimensional statement.(Reports will show on requirement)
e guarantee to give a response within 24hours(usually in the same hour)
You can get stock alternatives, mill deliveries with minimizing manufacturing time.
We are fully dedicated to our customers. If it will not possible to meet your requirements after examining all options, we will not mislead you by making false promises which will create good customer relations.
Tests we carry out (including both Destructive and Non-Destructive) :
Positive material recognition
Mechanical examining like tensile, Elongation and reduction of area.
Large-scale test
Chemical examination-Spectro analysis
Firmness test
Pitting protection test
Small tests
X-ray test
Impact analysis
Eddy current examining
Hydrostatic analysis
Prompt test
Packing :
Packing is quite important especially in a case of international shipments in which consignment pass through various channels to reach the ultimate destination, so we put special concern regarding packaging.
We pack our goods in numerous ways based on the products. We pack our products in multiple ways, such as,

Shrink-wrapped
Carton boxes
Wooden pallets
Wooden boxes
Wooden crates
We Export To :
Kazakhstan, Algiers, Johannesburg, Pretoria, Dakar, Ghana, Uganda, Mozambique, Iraq, Subra al-Haymah, Australia, Yaoundé, South Africa, Saudi Arabia, Kampala, Benin, Ethiopa, Kuwait, Luanda, Abu Dhabi, Peru, Sudan, Colombia, Nairobi, Turkey, Russia, Khartoum, Kano, UAE, Bahrain, Cape Town, Trinidad and Tobago, Dar es Salaam, Nigeria, Antananarivo, Tripoli, Addis Ababa, London, Douala, Lebanon, Tunisia, Ouagadougou, Mogadishu, Harare, Mbuji-Mayi, Qatar, Zaria, Soweto, Omdurman, Angola, Alexandria, Dubai, Yemen, Casablanca, Africa, Oman, Giza, Kinshasa, Bamako, UK, Houston, Accra, Algeria, Argentina, Cairo, Chine, Kolwezi, Hong Kong, Abidjan, Vietnam, Port Elizabeth, Maputo, Maiduguri, Canada, Port Harcourt, Singapore, Egypt, Venezuela, Freetown, Ibadan, Iran, Fez, Malaysia, Mexico, Cameroon, New York, Indonesia, Italy, Azerbaijan, Israel, Conakry, Brazil, Democratic Republic of the Congo, New Zealand, Morocco, Jordan, United States, Thailand (Bangkok), Cyprus, Sri Lanka, Rabat, Bulawayo, Kaduna, Durban, Colombo, Germany, Lubumbashi, Lagos, Brazzaville.
We Supply To :
Tripura, Ahmedabad, Kolkata, Lucknow, Andhra Pradesh, Pune, Ambala, Maiduguri, Buxar, Puducherry, Karnataka, Maharashtra, Bhiwadi, Surat, Mizoram, Manipur, Delhi, Bangalore, Kerala, Ballia, Jamalpur, Chennai, Jaipur, Hyderabad, Indore, Patna, Agra, West Bangal, Ranchi, Durg, Bilaspur, Raipur, Satpura, Malwa, Kanpur, Dehradun etc.