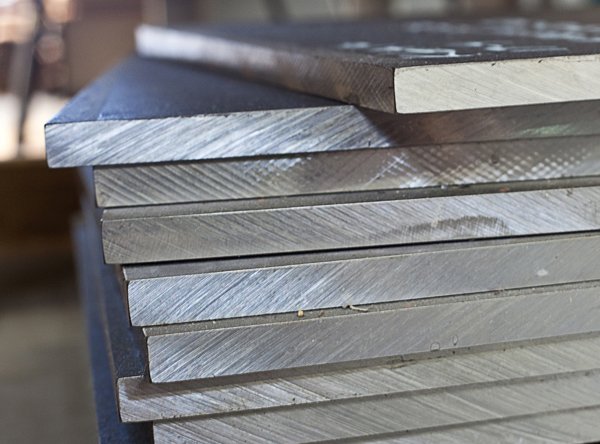 Get Quote's
Rexton Steel & Alloys is a known supplier of SS 310 / 310S Sheets Plates Coils , which is offered in customized shapes for our clienteles. Stainless Steel 310 Sheets has resistance to hot corrosion, along with strength and toughness at cryogenic temperatures. Due to its relatively high chromium and nickel content, Stainless Steel 310 Plates is superior in most environments to 304 or 309 stainless. Meanwhile, Stainless Steel 310 Coils is often used in Annealing Covers, Combustion Tubes, Fire Box Sheets, and so on. SS 310 Sheets is also used in furnace parts, heat exchangers, heating elements, kiln liners, auto exhaust parts, boiler baffles, refinery, chemical processing equipment and food processing equipment.
The high chromium content - intended to increase high temperature properties - also gives SS 310 Plates good aqueous corrosion resistance. Stainless Steel 310S Sheets is a carbon version of Alloy 310, and sometimes used for very specific corrosive environments, such as urea production. Also, Stainless Steel 310S Plates is a lower carbon version of SS 310 and less prone to embrittlement and sensitisation in service. Stainless Steel 310S Coils also finds usage in cryogenic applications with low magnetic permeability and toughness down to -450 Degree F (-268 Degree C). Overall SS 310S Sheets is an excellent choice for various applications ranging from furnace components to burner tips, which further has a maximum dry air service temperature of 1100 Degree C. SS 310S Plates has excellent corrosion resistance at normal temperatures but is primarily designed to perform at high temperatures.
Alloy 310S Sheets has oxidation resistance to 2000 Degree F, moderate strength at high temperature, strength and toughness at cryogenic temperatures, resistance to hot corrosion, and so on. The higher alloyed stainless steels like 310S Stainless Steel Sheets generally have excellent strength at elevated temperatures along with outstanding resistance to creep deformation and environmental attack. Because of its high chromium and moderate nickel content, 310S Stainless Steel Plates is resistant to sulfidation and can also be used in moderately carburizing atmospheres.
Product Features:
Corrosion resistant
Accurate dimensions
Can sustain high pressure & temperature load
Rust proof finish
Smooth transition from flange thickness to pipe
Ensure excellent stress distribution
Specification:
| | |
| --- | --- |
| Standard | ASTM A240 / ASME SA240 |
| Thickness | 1.0mm – 100mm |
| Width | 1000mm-2000mm |
| Production | Hot-Rolled (HR) / Cold-Rolled (CR) |
Material & Grade :
Stainless Steel :
Grade: 304, 304L, 304H, 309, 309S, 316, 316L, 316H, 310, 310S, 317, 317L, 321, 347, 904L

Chemical Composition :
| Element | 310 | 310S | 310H |
| --- | --- | --- | --- |
| Chromium | 24.0 min.-26.0 max. | 24.0 min.-26.0 max. | 24.0 min.-26.0 max. |
| Nickel | 19.0 min.-22.0 max. | 19.0 min.-22.0 max. | 19.0 min.-22.0 max. |
| Carbon | 0.25 | 0.08 | 0.40 min. - 0.10 max. |
| Manganese | 2.00 | 2.00 | 2.00 |
| Phosphorus | 0.045 | 0.045 | 0.045 |
| Sulfer | 0.030 | 0.030 | 0.030 |
| Silicon | 1.50 | 1.50 | 0.75 |
| Iron | Balance | Balance | Balance |
Mechanical Properties :
Yield Strength
0.2% Offset
Ultimate Tensile
Strength
Elongation
in 2 in.
Hardness
psi (min.)
(MPa)
psi (min.)
(MPa)
% (min.)
(max.)
35,000
245
80,000
550
45
217 Brinell
Other grades also available :
Nickel :
Grade: Nickel 200, Nickel 201
Inconel :
Grade: Inconel 600, Inconel 601, Inconel 625, Inconel 718
Duplex Steel :
Grade: UNS F44, F45, F51, F53, F55, F60, F61
Carbon Steel :
Grade: WPB , WPBW, WPHY 42, WPHY 46, WPHY 52, WPH 60, WPHY 65 & WPHY 70
Incoloy :
Grade: Incoloy 800, Incoloy 800H, Incoloy INCOLOY 800HT,Incoloy 825
Hastalloy :
Grade: Hastalloy B2, Hastalloy B3, Hastalloy C22, Hastalloy C276, Hastalloy X
Titanium :
Grade: Gr1, Gr2, Gr3, Gr5, Gr7, Gr11
Monel :
Grade: Monel 400, Monel K500, Monel R-405

Product Usage & Application :
Useful in Paper & Pulp Companies
Useful in High Pressure Applications
Useful in Oil and Gas Industry
Useful in Chemical Refinery
Useful in Pipeline
Useful in High Temperature Application
Useful in Water Pipe Line
Useful in Nuclear Power Plants
Useful in Food Processing and Dairy Industries
Useful in Boiler & Heat Exchangers
Why Choose Us :
You can get the perfect material according to your requirement at the least possible price.
We also offer Reworks, FOB, CFR, CIF, and door to door delivery prices. We suggest you to do deal for shipping which will be quite economical.
The materials we provide are completely verifiable, right from raw material test certificate to the final dimensional statement.(Reports will show on requirement)
e guarantee to give a response within 24hours(usually in the same hour)
You can get stock alternatives, mill deliveries with minimizing manufacturing time.
We are fully dedicated to our customers. If it will not possible to meet your requirements after examining all options, we will not mislead you by making false promises which will create good customer relations.
Tests we carry out (including both Destructive and Non-Destructive) :
Positive material recognition
Mechanical examining like tensile, Elongation and reduction of area.
Large-scale test
Chemical examination-Spectro analysis
Firmness test
Pitting protection test
Small tests
X-ray test
Impact analysis
Eddy current examining
Hydrostatic analysis
Prompt test
Packing :
Packing is quite important especially in a case of international shipments in which consignment pass through various channels to reach the ultimate destination, so we put special concern regarding packaging.
We pack our goods in numerous ways based on the products. We pack our products in multiple ways, such as,

Shrink-wrapped
Carton boxes
Wooden pallets
Wooden boxes
Wooden crates
We Export To :
Kazakhstan, Algiers, Johannesburg, Pretoria, Dakar, Ghana, Uganda, Mozambique, Iraq, Subra al-Haymah, Australia, Yaoundé, South Africa, Saudi Arabia, Kampala, Benin, Ethiopa, Kuwait, Luanda, Abu Dhabi, Peru, Sudan, Colombia, Nairobi, Turkey, Russia, Khartoum, Kano, UAE, Bahrain, Cape Town, Trinidad and Tobago, Dar es Salaam, Nigeria, Antananarivo, Tripoli, Addis Ababa, London, Douala, Lebanon, Tunisia, Ouagadougou, Mogadishu, Harare, Mbuji-Mayi, Qatar, Zaria, Soweto, Omdurman, Angola, Alexandria, Dubai, Yemen, Casablanca, Africa, Oman, Giza, Kinshasa, Bamako, UK, Houston, Accra, Algeria, Argentina, Cairo, Chine, Kolwezi, Hong Kong, Abidjan, Vietnam, Port Elizabeth, Maputo, Maiduguri, Canada, Port Harcourt, Singapore, Egypt, Venezuela, Freetown, Ibadan, Iran, Fez, Malaysia, Mexico, Cameroon, New York, Indonesia, Italy, Azerbaijan, Israel, Conakry, Brazil, Democratic Republic of the Congo, New Zealand, Morocco, Jordan, United States, Thailand (Bangkok), Cyprus, Sri Lanka, Rabat, Bulawayo, Kaduna, Durban, Colombo, Germany, Lubumbashi, Lagos, Brazzaville.
We Supply To :
Tripura, Ahmedabad, Kolkata, Lucknow, Andhra Pradesh, Pune, Ambala, Maiduguri, Buxar, Puducherry, Karnataka, Maharashtra, Bhiwadi, Surat, Mizoram, Manipur, Delhi, Bangalore, Kerala, Ballia, Jamalpur, Chennai, Jaipur, Hyderabad, Indore, Patna, Agra, West Bangal, Ranchi, Durg, Bilaspur, Raipur, Satpura, Malwa, Kanpur, Dehradun etc.